8 January, 2018
Stella Blu Closed Due to a Burst Water Pipe
Posted in :
Food, Drink and Restaurant
on
by :
Tags:
drink
,
Food
,
Restaurant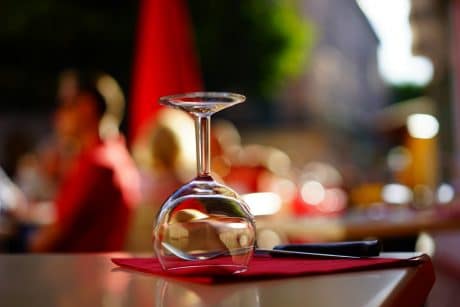 The Town Dish recently reported that Stella Blu would be saying goodbye to its brick-and-mortar location for good on Saturday, January 27, but unfortunately, a burst water pipe has sped up the timeline and Stella Blu is now officially closed.
For those who wish to formally bid the restaurant adieu and indulge in a few of Stella Blu's popular dishes, owners Kim Strengari, Marianne Gere and Michael Golden are inviting Stella customers who were planning on visiting one last time, to join them at The Gypsy Saloon starting this week. They will be adding some of Stella Blu's signature dishes as specials, in order to provide one last taste of Stella Blu's fare until the virtual restaurant is up and running.
"We are heartbroken to have to close Stella Blu this way," says owner Kim Strengari. "We hope to be able to say goodbye to our old Stella friends at Gypsy Saloon in the coming weeks."
Be sure to stop into Gypsy Saloon, beginning this week and continuing for a few weeks thereafter, and savor your favorite Stella Blu dishes one last time before the restaurant turns into a virtual establishment in the coming months.
Find Gypsy Saloon at 128 Ford St. in Conshohocken; phone: (610) 828-8494.
The post Stella Blu Closed Due to a Burst Water Pipe appeared first on The Town Dish.