6 October, 2017
Have a Spirited Time at the 8th Annual Fegley's Whisky Festival (Oct. 14)
Posted in :
Food, Drink and Restaurant
on
by :
Tags:
drink
,
Food
,
Restaurant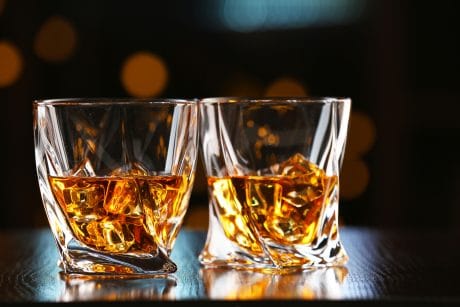 Whisky lovers, listen up! The 8th Annual Fegley's Whisky Festival is set to bring together whisky sippers from near and far on October 14.
The festival unfolds from 5–8 p.m. at Fegley's Allentown Brew Works, with more than 30 fine whisky, bourbon and scotch available for your sipping pleasure, along with barrel-aged craft beers and fabulous food. Craft vendors will also be on hand with unique artisan products for sale.
The list of food and beverage options is still being finalized, but here's a sneak peek at some of the beverages:
Spirits:
Aberlour 12 Year
Aberlour A'bunadh
Chivas Regal 18 Year
Glenlivet 15 Year French Oak
Glenlivet Founder's Reserve
Jameson Caskmates
Jameson Black Barrel
Lot 40 100% Rye Whisky
Pike Creek Rum Barrel Aged Whisky
Redbreast 12 Year Whiskey
Redbreast 15 Year Whiskey
Smooth Amber Contradiction
Smooth Amber Old Scout
Craft specialties:
Sleepy Cat Winery
Colony Meadery
Fegley's Brew Works
County Seat Spirits
Social Still
New Holland – Bourbon Barrel Dragon's Milk
Avery Brewing – Bourbon Barrel Vanilla Bean Stout
Kentucky Bourbon Stout
Kentucky Bourbon Ale
Kentucky Bourbon Vanilla Crème
There will also be a whisky-inspired dinner buffet for all to enjoy from 5:30–7:30 p.m.
Tickets are on sale for this 21+ event for $45 per person when purchased in advance online and $50 at the door. Designated driver tickets are also available for $25 per person.
Savor a wide array of whiskies and other beverages at this year's Fegley's Whisky Festival on October 14.
Find Fegley's Allentown Brew Works at 812 W. Hamilton St. in Allentown; phone: (610) 433-7777.
The post Have a Spirited Time at the 8th Annual Fegley's Whisky Festival (Oct. 14) appeared first on The Town Dish.