9 February, 2018
Famous Toastery in Exton is Giving Away Free Mimosas to Celebrate the Eagles
Posted in :
Food, Drink and Restaurant
on
by :
Tags:
drink
,
Food
,
Restaurant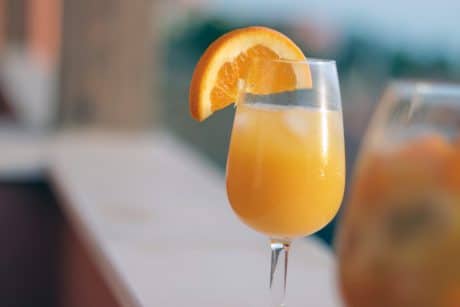 Prior to Super Bowl LII and our beloved Philadelphia Eagles winning the big game, Famous Toastery in Exton put out the extremely generous offer that if the Eagles won the Super Bowl, the restaurant would offer free mimosas every Thursday and Friday throughout the remainder of 2018!
So, in addition to the Philadelphia Eagles bringing home the trophy, the Main Line mimosa-loving crowd has something else to be thankful for: Free mimosas, as promised, every Thursday and Friday in 2018, courtesy of Famous Toastery!
Here are the finer details: Individuals who are 21+ may order and receive one free mimosa every single Thursday and Friday through the rest of the year.
Many thanks to the Famous Toastery for this wonderful gift, and congratulations to the Philadelphia Eagles on your Super Bowl win! Go, Eagles!
Find Famous Toastery at 120 Woodcutter St. in Exton; phone: (484) 387-5559.
The post Famous Toastery in Exton is Giving Away Free Mimosas to Celebrate the Eagles appeared first on The Town Dish.