27 October, 2017
Elder: Magic, Myth & Medicine with Sarah Preston (Oct. 28)
Posted in :
Food, Drink and Restaurant
,
Health
on
by :
Tags:
drink
,
Food
,
Restaurant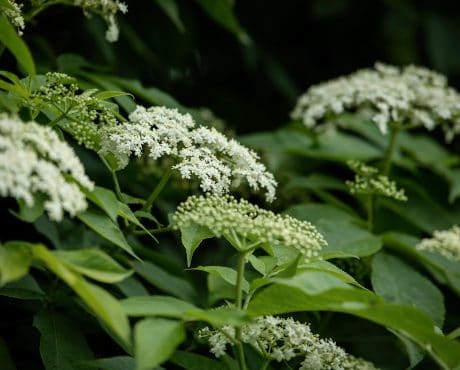 Fresh herbs not only add flavor to meals without calories, they may also serve up health benefits as healing foods. One herb in particular, elder, has long held a place of importance in herbal traditions of both North America and Western Europe. You can learn all about elder and its healing powers in Radiance's upcoming class in downtown Lancaster. In this class, led by Sarah Preston, you will look at contemporary and historical uses of elder, and explore some of the mythology surrounding it.
Elder is known to be a wonderful remedy for colds and flu, as well as a daily tonic to prevent those viruses from invading your home. You will learn firsthand how to make a batch of elderberry syrup, which you'll be able to taste, and then make it at home yourself with recipe ideas.
The cost for this class is $30, and includes a 4 ounce bottle of elderberry syrup. To register, call Radiance or stop by the shop right across the bricks from Central Market.
Sarah Preston is a community herbalist in Lancaster, Pa., and is owner of Herbs from the Labyrinth, LLC.
You can find Radiance at 9 W. Grant St. in Lancaster; phone: (717) 290-1517.
The post Elder: Magic, Myth & Medicine with Sarah Preston (Oct. 28) appeared first on The Town Dish.