20 December, 2017
Best Hasselback Potato Recipe
Posted in :
Chicken Recipes
on
by :
Tags:
Chicken
,
healthy
,
recipes
,
Yummy
Hasselback potatoes are the star of any dinner or get-together and are so easy to make.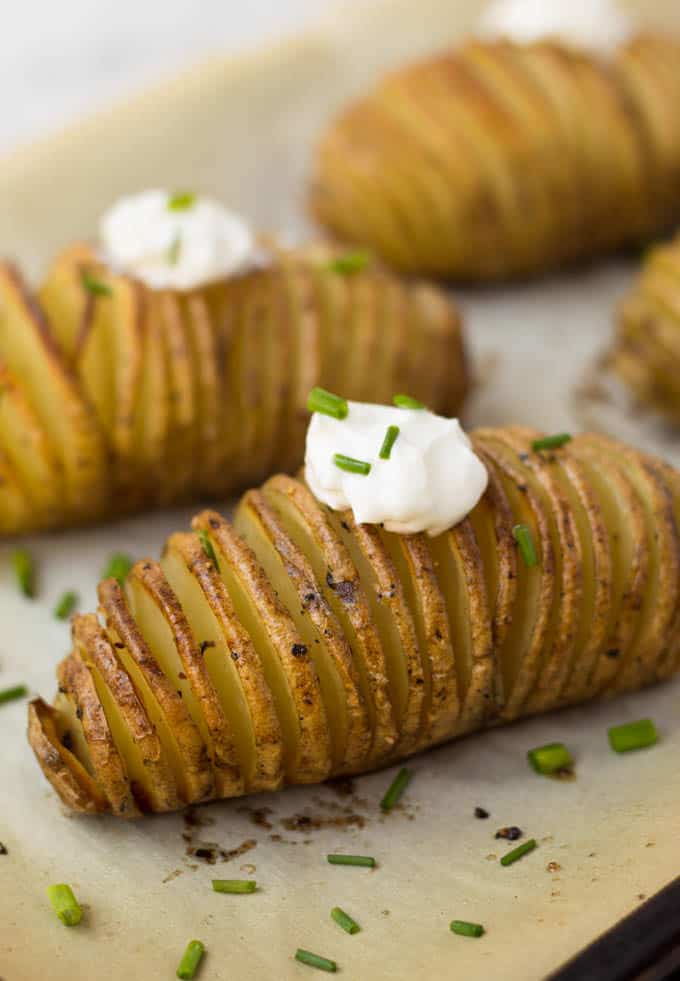 You may have seen recipes for Hasselback potatoes floating around the internet and dismissed them as complicated. I'm not surprised. They look like they require quite the chef to make, but I've got a secret I just have to share. They're super simple and take just a little patience.
The most complicated part of making Hasselback Potatoes – and the thing that makes them look amazing – is making those cuts. Our secret to making those beautiful cuts without slicing through the whole potato is to rest the potatoes on wooden chopsticks while cutting them.
The key for getting the perfectly crisp edges on your potatoes while keeping the soft interior is the long baking time on high heat and the second application of cooking fat. Once the layers have fanned out some, you want to reapply the fat, getting in every crevice, so the the outside gets nice and crispy. Most potatoes will work, but russet and Yukon gold are known for their soft and creamy insides.